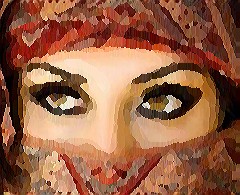 Out of Turkey Patients, İstanbul Clinic Hymenoplasty in Turkey for foreigners

Hymenoplasty, hymen repair operation is a highly specialized procedure that is not widely offered in many cities. Many of our permanent hymenoplasty , hymen repair patients come from cities / coutries other than İstanbul / Turkey.

If you're an out of Turkey İstanbul patient, we'll do your initial consultation over the phone, Whatsapp / Viber or e-mail and then you may choose a date for your surgery. Once the procedure has been completed, we can perform your follow-up appointments via phone, or e-mail, if you prefer
Your laser permanent hymenoplasty will be performed by our gynecological surgeon and İstanbul Mitera clinic director, Dr. Nevra.She specializes not only in hymen repair, but other gynecologic cosmetic procedures that enhance the female genitalia.

During the laser Hymen Restoration, Hymen Tightening, Hymenorrhaphy procedure, Dr. Nevra will suture the edges of the hymen tissue together, without completely obscuring the vaginal opening. After hymen suturing, the hymen tissue will grow together as it heals.
You may also experience some vaginal tightening as a result of the hymenoplasty.

After the hymenoplasty in İstanbul surgery, you will be in the recovery room for up to one hour, where you will monitored by the nurse, and then you'll be able to go home once the gynecologist has cleared you.

What are the results of laser permanent hymen repair surgery? The hymen will be in a state similar to what it was before being stretched. There are usually no signs of having had the hymenoplasty surgery. Once you've fully recovered and are able to engage in sexual intercourse, it may feel the same as it did the first time you had sex. Some bleeding may occur, and you may feel discomfort.

We are safe hymenoplasty clinic in İstanbul for foreigners, non Turkish nationalites .